That way I won't loose track of the mail I really need or want to do something more with.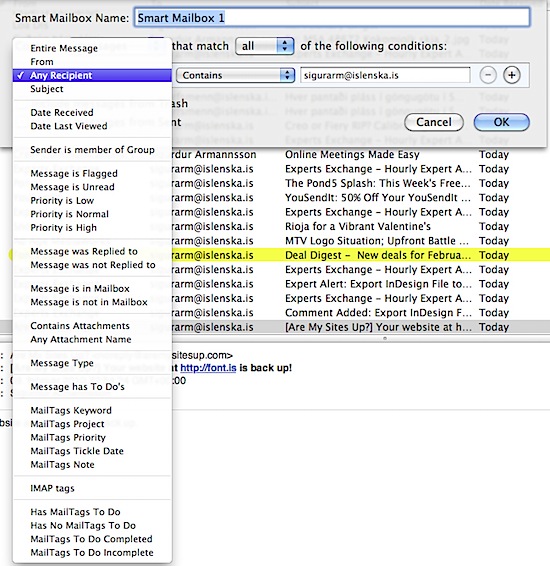 Another great thing about Smart Mailboxes is that although its findings comes from various places in my mail it is not aliases. … Every once in a while I look at those boxes and send it to the trash to free up some mails from the Inbox.

Another similar idea for some of the Smart Mailboxes is to keep separate track of all the mails that I get related to social media like Facebook, Twitter and LinkedIn.