You could also do all this by clicking with the mouse on the center of the guide lines to get a dialog box to fill in the measurements but I thought it would be worth it to show you both methods.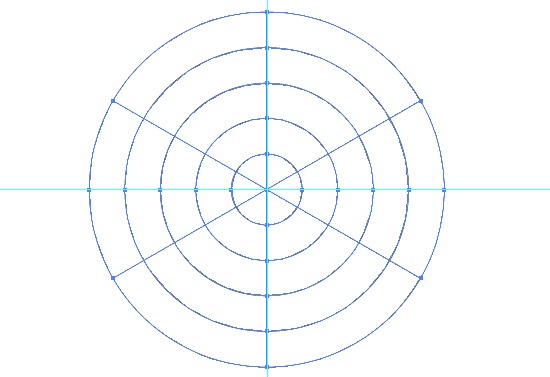 Select the grid and make it to guides with Command + 5 or go the long way via the View menu down to Guides and to Make Guides in the sub menu. … The first division is there.

Then click approximately into the center of the top edge.

And after that add two vertical dividers on each half so we have six sections in total horizontally.

Using the Direct Selection Tool, (the white arrow) select all the anchor points, except those who align with the circle.