Then make them Global by double clicking each color and check the Global checkmark in the dialog box that opens.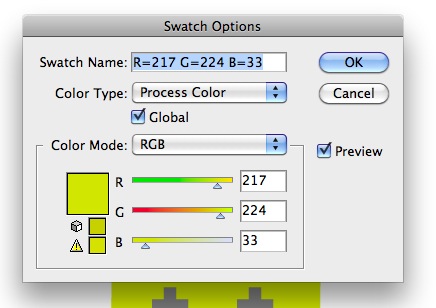 You can also start by making a few boxes to match your colors and when you are satisfied you can make a Color Group by clicking the Color Group icon at the bottom of the Swatch panel. … First select the object in the upper left corner and drag the Appearance icon of the object to the Graphic Style panel.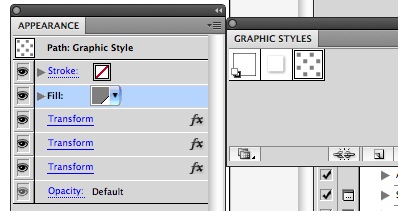 Now, placing any object over a 60 by 60 mm square and applying the Graphic style it will add the same effect to that object.